Property 33 from 40

Next property

Previous property

Back to the overview
Benahavis: Exklusive 4-Zimmer-Wohnungen in wunderschöner Anlage neben einem Golfplatz
Property ID: HA-BHN-100-A01
Address:
ES-29679 Benahavis
Málaga
Andalucía
Type of apartment:
Single storey apartment
Suitable as holiday home:
yes
Number of parking spaces:
1 x Subterranean garage
Furnished:
Partly furnished
Quality of fittings:
Superior
Property description:
Diese außergewöhnlichen Wohnungen verfügen über eine konstruierte Fläche von ca. 154 m² - 202 m² (inklusive Terrassen) mit

3 Schlafzimmern,
2 Badezimmern (1 en-suite),
1 Wohn-/Esszimmer mit
offener Küche,
1 Hauswirtschaftsraum und
1 Terrasse (ca. 43 m² - 70 m²).

Diese außergewöhnliche Wohnanlage zeichnet sich durch Nachhaltigkeit, Umweltfreundlichkeit und ihre bioklimatische Architektur aus. Die einzelnen Gebäude sind auf verschiedenen Höhen angelegt und bieten daher einen beeindruckenden Panoramablick auf die Umgebung der Anlage. Die Gartenanlage spielte bei der Planung des Komplexes eine wichtige Rolle: Heimische Pflanzen und Bäume, vertikale Bepflanzungen und grüne Korridore verbinden die einzelnen Sektoren und schaffen einzigartigen Wohnraum inmitten der herrlichen Natur. Die Wohnanlage besteht aus 92 lichtdurchfluteten, großzügig angelegten Wohnungen mit 3 Schlafzimmern und weitläufigen Südterrassen. Die Penthouse-Wohnungen der 4-stöckigen Gebäude bieten modernes Design und spektakuläre Sonnenterrassen mit idealer Ausrichtung, um sowohl den Sonnenaufgang als auch den Sonnenuntergang genießen zu können. Die modernen Wohnungen bieten über marktübliche Standards hinaus sehr großzügig geschnittene Räume, sowie eine Küche, Wohnzimmer und eine Terrasse. Außerdem steht jedem Eigentümer ein Tiefgaragenparkplatz und ein Abstellraum zur Verfügung, diese sind im Verkaufspreis inbegriffen.
Fixtures and fittings:
Alle Wohnungen sind bei Übergabe vollständig, mit modernen, hochqualitativen Materialien ausgestattet. Zur hochwertigen Standardausstattung gehören cremefarbene Marmorböden in allen Räumen, großformatige Fliesen in den Bädern, große, bodentiefe Schiebefenster zur Terrasse, Elektromarkengeräte und erstklassige Badausstattung, LED-Beleuchtung, Klimaanlage, Fußbodenheizung in den Bädern. Die Wohnanlage zeichnet sich durch nachhaltige, umweltfreundliche Planung und ökologische Architektur aus. Der Energieverbrauch der Wohnungen ist durch den Einsatz von Sonnenkollektoren und effizienter thermischer und akustischer Isolierung sehr niedrig, sodass die Energieeffizienzklasse mit "B" bewertet ist.
Location:
Die neu erbaute Wohnanlage liegt in einer der exklusivsten Gegenden von Benahavis: in La Reserva de Alcuzcuz und damit ganz in der Nähe der Golfplätze La Quinta und Los Arqueros Golf. Dank der Südausrichtung und der höheren Lage des Wohnkomplexes genießen Sie einen weiten Blick über Golfplätze, das Meer und die schöne Umgebung. Ein idealer Ort, um sowohl den Sonnenaufgang als auch den Sonnenuntergang auf der eigenen Terrasse zu erleben. Die ausgezeichnete Anbindung sorgt für schnelle Erreichbarkeit der Golfplätze, der Strände und natürlich der vielseitigen Gastronomie in Benahavis, Marbella, Puerto Banús oder an der neuen Promenade von San Pedro. Der Wohnkomplex bietet Ruhe und Beschaulichkeit und ist dennoch nur 5 Kilometer vom lebhaften Freizeitangebot zum Beispiel in Marbella entfernt.
Commission Rate:
Unsere Angebote sind für Käufer provisionsfrei!
General business conditions:
Alle Angaben in diesem Exposé wurden sorgfältig und so vollständig wie möglich gemacht. Gleichwohl kann das Vorhandensein von Fehlern nicht ausgeschlossen werden. Die Angaben in diesem Exposé erfolgen daher ohne jede Gewähr. Maßgeblich sind die im Miet- und/oder Kaufvertrag geschlossenen Vereinbarungen. Soweit die Grundrissgrafiken, Maßangaben und Einrichtungen enthalten sind, wird auch für diese jegliche Haftung ausgeschlossen. Ebenso weisen wir darauf hin, dass die Grundrissgrafiken nicht immer maßstabsgetreu sind. Besichtigungen sind nur nach vorheriger Terminabsprache, mit Ihrem Ansprechpartner, möglich. Kaufverhandlungen sind ausschließlich über Ihren Ansprechpartner zu führen. Preisänderungen bleiben vorbehalten.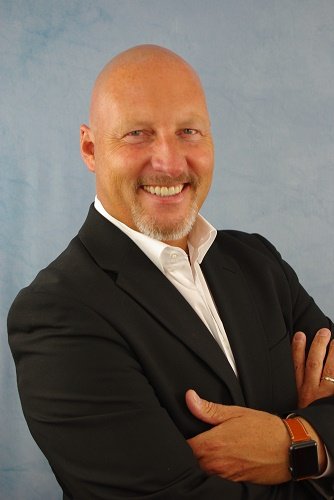 Back to the overview