Property 24 from 226

Next property

Previous property

Back to the overview
Benitachell: ***Apartment im schönen Benitachell***
Property ID: DVM-2324D
Address:
ES-03726 Benitachell
Alicante
Comunidad Valenciana
Type of apartment:
Appartment
Kitchen:
Fitted kitchen, Open
Surroundings:
Pharmacy, Train station, Shopping facilities, Vacation resort, Movie theater, Hospital, Police, Pool, Post office, Playground, Residential area
Number of parking spaces:
1 x Outside parking space; 1 x Garage
Quality of fittings:
Regular
Property description:
Apartment in perfektem Zustand. Das Apartment besteht aus einem Wohn- Esszimmer mit offener, komplett ausgestatteter Küche, 2 Schlafzimmern und 1 Badezimmer. Das Apartment ist komplett möbliert. Es befindet sich in einem Komplex mit Gemeinschaftspool, Garten, Terrasse, Garage und einem Abstellraum. Vom Balkon aus kann man das Meer sehen.
Location:
Valencia liegt an der spanischen Mittelmeerküste, ca. 350 km südlich von Barcelona an der Mündung des Flusses Turia. Der Fluss selber wurde nach verheerenden Überschwemmungen in den 1950er Jahren (letztmals 1957) aus der Stadt heraus verlegt; das ehemalige Flussbett wurde in einen Park umgewandelt.
Klimadiagramm von Valencia. Das Klima in Valencia ist vom Mittelmeer geprägt. Die jährliche Durchschnittstemperatur beträgt 17,8 °C und schwankt dabei zwischen 11,5 °C im Januar sowie 25,5 °C im August. Im Winter fallen die Temperaturen fast nie unter 4-8 °C, tagsüber kann es 18-25 °C warm werden. Im Sommer sind bis zu 40 °C möglich, während sie nachts auf angenehme 20-25 °C fallen.
Die jährliche Niederschlagsmenge beträgt etwas weniger als 470 mm. Es regnet vor allem im Frühjahr und Herbst, jeweils ca. 5 Tage im Monat. Die erste Oktoberwoche ist für ihre starken Niederschläge berühmt. Die Sommermonate Juni, Juli und August sind nahezu niederschlagsfrei.

Vom Klima her sehr empfehlenswert sind die Monate April bis Juni sowie Mitte September bis Ende Oktober. Auch die Wintermonate sind für Mitteleuropäer sehr angenehm.
Die mittlere Wassertemperatur in Valencia liegt von Juni bis Oktober über 20 °C und sie erreicht im August mit 25 °C ihr Maximum. In den Wintermonaten beträgt die mittlere Wassertemperatur 13-15 °C.

Ein großer Arbeitgeber ist das bei Valencia gelegene Kernkraftwerk Cofrentes sowie das Ford-Werk im nahegelegenen Almussafes. Letzteres produzierte seit Gründung im Jahr 1976 über neun Millionen Automobile. Derzeit werden die Modelle Focus, Fiesta, Ka sowie der Mazda2 gefertigt. Das Ford-Werk beschäftigt 7.000 Menschen direkt und sorgt für 21.000 weitere indirekten Arbeitsplätze in Zulieferbetrieben. Außerdem wird in der Region auch Reis u.ä. angebaut.
Valencia ist aus der Luft über den 8 km vom Stadtzentrum entfernten Flughafen Manises zu erreichen, der aus Deutschland von Ferienfliegern, aber auch im Linienflugverkehr angeflogen wird. Von dort gibt es eine Metro- und Busverbindung in die Stadt.
Miscellaneous:
WIDERRUFSRECHT:
http://www.kp-international.de/de/impressum_0__8_sp8_1.html#wider


Für Rückfragen stehen wir Ihnen jederzeit gerne zur Verfügung.

KPI-VIDEO zum WIDERRUFSRECHT: http://youtu.be/Du2zBfxmPgA
KPI-VIDEO Warum Immobilienmakler: http://youtu.be/ydj9p5IPO2w
KPI-VIDEO Warum mit KPI-Immobilien arbeiten: http://youtu.be/1Q4CvaVmTso
KPI-VIDEO Warum an KPI-Immobilien einen Alleinauftrag vergeben: http://youtu.be/Fk9_lTQnrfc
KPI-VIDEO WarumVorsorge mit System? http://youtu.be/qNI1dnGnvK4

VORSORGE treffen und STEUERN SPAREN! http://www.systemimmo.de/?SI12595
KUNDENSTIMMEN über KPI-Immobilien: http://www.makler-empfehlung.de/immobilienmakler/6335#empfehlungen
NEUESTE INFOs VIA FACEBOOK - https://www.facebook.com/pages/KP-International-Immobilienvermittlung-bewertung/127824810609053?ref=hl

WIDERRUFSRECHT:
Ihr Widerrufsrecht ist in §355 des Bürgerlichen Gesetzbuchs (BGB) geregelt) und schützt Sie als Verbraucher vor vertraglichen Bindungen. Sie, als Verbraucher, haben das Recht, sich unter bestimmten Voraussetzungen von einem bereits geschlossenen Vertrag innerhalb gesetzlicher Fristen durch Erklärung des Widerrufs zu lösen.
Nähere Informationen erhalten Sie auch unter: http://youtu.be/ZVE2x3H4n1k (Aufklärungsvideo zum Widerrufsrecht)

HAFTUNG:
Die von KP-International Immobilien weitergegebenen Informationen über Immobilien, Unterlagen, Pläne wurden
vom jeweiligen Eigentümer ausgehändigt. KP-International Immobilien übernimmt hierbei keinerlei Haftung.

GELDWÄSCHE:
Immobilienmaklerunternehmen nach den §§ 1, 2 Abs. 1 Nr. 10,4 Abs. 3 Geldwäschegesetzt (GwG) dazu verpflichtet, vor Begründung einer Geschäftsbeziehung die Identität des Vertragspartners festzustellen und zu prüfen.
Hierzu ist es erforderlich, das KP-International Immobilien die relevanten Daten Ihres Personalausweises festhält und die Kopien bzw. Unterlagen für fünf Jahre aufbewahrt. Fordern Sie bitte das Informationsblatt zum GWG bei uns an.
General business conditions:
Alle Angaben in diesem Exposé wurden sorgfältig und so vollständig wie möglich gemacht. Gleichwohl kann das Vorhandensein von Fehlern nicht ausgeschlossen werden. Die Angaben in diesem Exposé erfolgen daher ohne jede Gewähr. Maßgeblich sind die im Miet- und/oder Kaufvertrag geschlossenen Vereinbarungen. Soweit die Grundrissgrafiken, Maßangaben und Einrichtungen enthalten sind, wird auch für diese jegliche Haftung ausgeschlossen. Ebenso weisen wir darauf hin, dass die Grundrissgrafiken nicht immer maßstabsgetreu sind. Besichtigungen sind nur nach vorheriger Terminabsprache, mit Ihrem Ansprechpartner, möglich. Kaufverhandlungen sind ausschließlich über Ihren Ansprechpartner zu führen. Preisänderungen bleiben vorbehalten.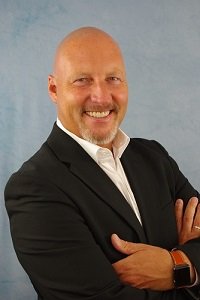 Back to the overview