Property 57 from 446

Next property

Previous property

Back to the overview
Mijas: ***Schöne und meernahe Maisonette-Wohnung mit Gemeinschaftspool und Balkon***
Property ID: ORB- 02748
Type of apartment:
Condominium
Suitable as holiday home:
yes
Number of parking spaces:
1 x Underground parking
Property description:
Sehr schöne Dachgeschoss-Maisonettewohnung mit 85qm Nutzfläsche und schöner Terrasse in Mijas . Sie verfügt über eine moderne Einbauküsche mit hochwertigen Elektrogeräten und Fahrstuhl. Der Boden ist mit hochwertigem Marmor verlegt und in neuwertigem Zustand. Einen Pkw Stellplatz befindet sich in der Tiefgarage. In der Außenanlage befindet sich einer schöner Gemeinschaftspool mit tollen Grünflächen .
Furnishings:
Einbau Schrank,Gemeinschafts-Pool,Grünfläche, Fahrstuhl,Klimaanlage,Elektrogeräte,Terrasse, Heizung,Garten,Garage Inbegriffen
Location:
Die Wohnung ist nach Süden ausgerichtet mit einem tollen Fernblick in das Gebirge von Mijas. Das Wohngebiet befindet sich in Strandnähe und ist gut zum Zentrum und zur Schnellstraße AP-7 angebunden. Die Schöne Altstadt von Mijas mit vielen Attraktionen ist immer ein Besuch wert .
Miscellaneous:
Autobusse, Strandnähe , Polizei, Krankenhaus, Apotheke
Commission Rate:
Wenn Sie mit KP-International Immobilien Hofheim einen Gewerbemiet- und/oder allgemeinen Kaufvertrag abschliessen, der auf die Tätigkeit von KP-International Immobilien Hofheim zurückzuführen ist, sind Sie als Gewerbemieter/ Allgemeinkäufer dazu verpflichtet die ortsübliche Courtage (Provision) an KP-International Immobilien Hofheim zu bezahlen. Die Provisions-, Makler- und/ oder Courtagesätze sind, je nach Immobilienart und -Land, unterschiedlich. Bitte lesen Sie sich daher die in den Textpassagen jeweilig angegebenen der Vermittlungs-, Makler- und/oder Nachweiscourtagen genau durch. Zur weiteren wichtigen Erläuterung: in Deutschland sind Wohnmietimmobilien für Wohnraummieter seit 01.06.2015 grundsätzlich Maklercourtagefrei.Im Falle also einer Wohnraumvermittlung fällt für den Mieter keine Cortage- oder Provisionszahlung an.
General business conditions:
Alle Angaben in diesem Exposé wurden sorgfältig und so vollständig wie möglich gemacht. Gleichwohl kann das Vorhandensein von Fehlern nicht ausgeschlossen werden. Die Angaben in diesem Exposé erfolgen daher ohne jede Gewähr. Maßgeblich sind die im Miet- und/oder Kaufvertrag geschlossenen Vereinbarungen. Soweit die Grundrissgrafiken, Maßangaben und Einrichtungen enthalten sind, wird auch für diese jegliche Haftung ausgeschlossen. Ebenso weisen wir darauf hin, dass die Grundrissgrafiken nicht immer maßstabsgetreu sind. Besichtigungen sind nur nach vorheriger Terminabsprache, mit Ihrem Ansprechpartner, möglich. Kaufverhandlungen sind ausschließlich über Ihren Ansprechpartner zu führen. Preisänderungen bleiben vorbehalten.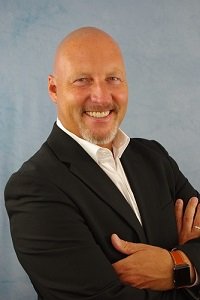 Back to the overview