Property 279 from 644

Next property

Previous property

Back to the overview
Denia: ***Villa mit 2 Schlafzimmern mit herrlichem Meer-Panoramablick in Denia***
Property ID: CNR-SC-L2218
Address:
ES-03700 Denia
Alicante
Comunidad Valenciana
Suitable as holiday home:
yes
Surroundings:
Shopping facilities, Quiet area, Residential area
Number of parking spaces:
1 x Carport; 1 x Garage
Furnished:
Partly furnished
Quality of fittings:
Regular
Type of heating system:
Gas
Property description:
Diese Villa wurde mit viel Liebe die letzten 20 Jahre bewohnt. Es hat herrliche Aussichten auf das Meer und wurde stets gepflegt und gut in Schuss gehalten. Es verfügt über eine Gaszentralheizung und Kamin für kühle Wintermonate.

Das Wohn- Esszimmer ist sehr geräumig mit hohen Decken und rustikalen Holzbalken, sehr mediterran und typisch für diese Region.


Das Haus ist umgeben von Natur, und inmitten dieser Natur befindet sich eine Terrasse zum gemütlich sitzen neben einem BBQ. Auf einem erhöhten Plateau wurde vom Eigentümer ein Pool aufgebaut, man könnte aber jederzeit auch einen bauen. Auch Pkws haben ausreichend Platz auf diesem Grundstück, abgeschlossene Garage, Carport, freie Parkfläche.

Ein Haus mit viel Potenzial, mit viel Fläche und herrlicher Aussicht.

Der Energieausweis ist in Vorbereitung.
Fixtures and fittings:
* Gaszentralheizung
* Kamin
* Doppelverglasung
* Einbauküche
* Carport
* geschlossene Garage
Location:
Denia, Marquesa II
Miscellaneous:
WIDERRUFSRECHT:
http://www.kp-international.de/de/impressum_0__8_sp8_1.html#wider


Für Rückfragen stehen wir Ihnen jederzeit gerne zur Verfügung.

KPI-VIDEO zum WIDERRUFSRECHT: http://youtu.be/Du2zBfxmPgA
KPI-VIDEO Warum Immobilienmakler: http://youtu.be/ydj9p5IPO2w
KPI-VIDEO Warum mit KPI-Immobilien arbeiten: http://youtu.be/1Q4CvaVmTso
KPI-VIDEO Warum an KPI-Immobilien einen Alleinauftrag vergeben: http://youtu.be/Fk9_lTQnrfc
KPI-VIDEO WarumVorsorge mit System? http://youtu.be/qNI1dnGnvK4

VORSORGE treffen und STEUERN SPAREN! http://www.systemimmo.de/?SI12595
KUNDENSTIMMEN über KPI-Immobilien: http://www.makler-empfehlung.de/immobilienmakler/6335#empfehlungen
NEUESTE INFOs VIA FACEBOOK - https://www.facebook.com/pages/KP-International-Immobilienvermittlung-bewertung/127824810609053?ref=hl

WIDERRUFSRECHT:
Ihr Widerrufsrecht ist in §355 des Bürgerlichen Gesetzbuchs (BGB) geregelt) und schützt Sie als Verbraucher vor vertraglichen Bindungen. Sie, als Verbraucher, haben das Recht, sich unter bestimmten Voraussetzungen von einem bereits geschlossenen Vertrag innerhalb gesetzlicher Fristen durch Erklärung des Widerrufs zu lösen.
Nähere Informationen erhalten Sie auch unter: http://youtu.be/ZVE2x3H4n1k (Aufklärungsvideo zum Widerrufsrecht)

HAFTUNG:
Die von KP-International Immobilien weitergegebenen Informationen über Immobilien, Unterlagen, Pläne wurden
vom jeweiligen Eigentümer ausgehändigt. KP-International Immobilien übernimmt hierbei keinerlei Haftung.

GELDWÄSCHE:
Immobilienmaklerunternehmen nach den §§ 1, 2 Abs. 1 Nr. 10,4 Abs. 3 Geldwäschegesetzt (GwG) dazu verpflichtet, vor Begründung einer Geschäftsbeziehung die Identität des Vertragspartners festzustellen und zu prüfen.
Hierzu ist es erforderlich, das KP-International Immobilien die relevanten Daten Ihres Personalausweises festhält und die Kopien bzw. Unterlagen für fünf Jahre aufbewahrt. Fordern Sie bitte das Informationsblatt zum GWG bei uns an.
Commission Rate:
Unsere Angebote sind für Käufer provisionsfrei!
General business conditions:
Alle Angaben in diesem Exposé wurden sorgfältig und so vollständig wie möglich gemacht. Gleichwohl kann das Vorhandensein von Fehlern nicht ausgeschlossen werden. Die Angaben in diesem Exposé erfolgen daher ohne jede Gewähr. Maßgeblich sind die im Miet- und/oder Kaufvertrag geschlossenen Vereinbarungen. Soweit die Grundrissgrafiken, Maßangaben und Einrichtungen enthalten sind, wird auch für diese jegliche Haftung ausgeschlossen. Ebenso weisen wir darauf hin, dass die Grundrissgrafiken nicht immer maßstabsgetreu sind. Besichtigungen sind nur nach vorheriger Terminabsprache, mit Ihrem Ansprechpartner, möglich. Kaufverhandlungen sind ausschließlich über Ihren Ansprechpartner zu führen. Preisänderungen bleiben vorbehalten.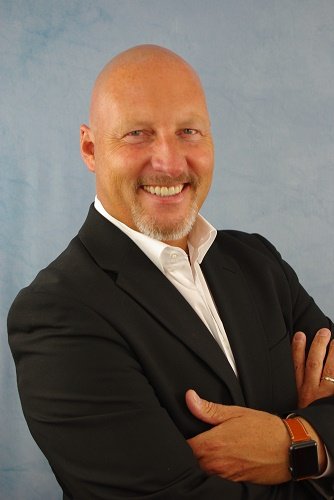 Back to the overview