Property 1 from 2

Next property

Back to the overview
Cape Coral: ***Luxus - Villa mit 4 SZ mit Pool in Cape Coral***
Property ID: AKCACOKugler
Address:
US-33904 Cape Coral
Living space:
644,40 sq. m.
Kitchen:
Fitted kitchen, Open
Bathroom:
Shower, Bathtub, Window, Bidet
Year of construction:
2006
Property description:
** Weitere Informationen finden Sie auf www.kp-international.de**

KP-International arbeitet exklusiv für Sie in Europa, Afrika, Asien und USA und steht Ihnen hier in Deutschland persönlich zur Verfügung. Über 2500 Immobilien, national wie international finden Sie auf unserer Homepage unter
http://www.kp-international.de - Herzlich Willkommen -

This truly unique Koogler built home is a masterpiece in design and quality. Built on a triple, sailboat access lot with a quick trip to the river from your 46"dock, equipped with a 25K pound liftthis is what Florida luxury living is all about. Everything in this home is top of the line and then some! From the $240K Smart House electronics to the 360 degree overflowing pool with spa and disappearing edge. Add to that an outdoor kitchen with fireplace and TV, a game/bonus room with 130 curved screen projection TV & full bar w/ mini kitchen,2 more TV"s & a pool table alcove. The wood paneling and ceiling adds to the warm and welcoming ambiance of the room that also has a balcony overlooking the pool. The house is beautifully decorated with faux finishes on the walls, decorator tile treatments, granite, custom cabinets, Viking gas range w/griddle, laundry room & central vac on both floors, stainless steel backsplash and impact glass throughout. This one is a masterpiece!

Der Kaufpreis ist in Dollar zu bezahlen. Dieser beträgt $ 2.499.000,00
Location:
Cape Coral ist eine junge Stadt, gerade nach europäischen Maßstäben. Ende der 50er Jahre fing der Boom an. Im Jahre 1957 wurde die "Gulf American Land Corporation" gegründet, die sich daran machte, das den Brüdern Leonard und Jack Rosen gehörende Land nördlich des Caloosahatchee River in ein wahres "Wasserstraßen-Wunderland" umzuwandeln. Brach- und Weideland wurde mit Kanälen und Straßen durchzogen. Insgesamt bietet Cape Coral nun 400 Meilen (640 km) an Wasserstraßen und Kanälen, teils mit Zugang zum Golf von Mexiko.

Die ersten Häuser wurden 1958 erbaut. Dank einer aktiven Werbekampagne wuchs die Stadt schnell, wenn auch viele Immobilienkäufer bald feststellen mussten, dass das heiß angepriesene Grundstück meilenweit von sämtlichen Einrichtungen der Zivilisation entfernt lag und im Grund wertlos war. Andere hatten mehr Glück, oder informierten sich vor dem Kauf gründlicher, und konnten sich über ein Stück Land freuen, dessen Wert sich im Laufe der Zeit vervielfachte.

Cape Coral ist flächenmäßig die zweitgrößte Stadt Floridas.

Es gibt ein breites Angebot von verschiedenen Stadtparks sowie mehrere sportliche Einrichtungen, sowie Spielwiesen und Möglichkeiten zum Camping und Grillen. Die interessantesten Parks sind: Jaycee Park, Rotary Park, und Sunsplash Family Waterpark, sowie Mike Greenwells, ein Familien Freizeitpark. Ebenso gibt es mehrere Golfplätze. Strand mit Fishing-Pier und Beachbar. -
Miscellaneous:
Bei dieser Liegenschaft fällt für den käufer keine KäuferCourtage an.
Commission Rate:
Wenn Sie mit KP-International Immobilien Hofheim einen Gewerbemiet- und/oder allgemeinen Kaufvertrag abschliessen, der auf die Tätigkeit von KP-International Immobilien Hofheim zurückzuführen ist, sind Sie als Gewerbemieter/ Allgemeinkäufer dazu verpflichtet die ortsübliche Courtage (Provision) an KP-International Immobilien Hofheim zu bezahlen. Die Provisions-, Makler- und/ oder Courtagesätze sind, je nach Immobilienart und -Land, unterschiedlich. Bitte lesen Sie sich daher die in den Textpassagen jeweilig angegebenen der Vermittlungs-, Makler- und/oder Nachweiscourtagen genau durch. Zur weiteren wichtigen Erläuterung: in Deutschland sind Wohnmietimmobilien für Wohnraummieter seit 01.06.2015 grundsätzlich Maklercourtagefrei.Im Falle also einer Wohnraumvermittlung fällt für den Mieter keine Cortage- oder Provisionszahlung an.
General business conditions:
Alle Angaben in diesem Exposé wurden sorgfältig und so vollständig wie möglich gemacht. Gleichwohl kann das Vorhandensein von Fehlern nicht ausgeschlossen werden. Die Angaben in diesem Exposé erfolgen daher ohne jede Gewähr. Maßgeblich sind die im Miet- und/oder Kaufvertrag geschlossenen Vereinbarungen. Soweit die Grundrissgrafiken, Maßangaben und Einrichtungen enthalten sind, wird auch für diese jegliche Haftung ausgeschlossen. Ebenso weisen wir darauf hin, dass die Grundrissgrafiken nicht immer maßstabsgetreu sind. Besichtigungen sind nur nach vorheriger Terminabsprache, mit Ihrem Ansprechpartner, möglich. Kaufverhandlungen sind ausschließlich über Ihren Ansprechpartner zu führen. Preisänderungen bleiben vorbehalten.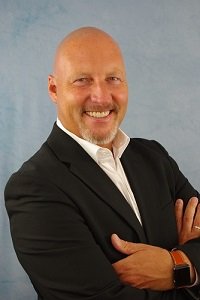 Back to the overview