Property 2 from 2

Previous property

Back to the overview
Fort Myers: ***4 SZ Penthouse in Fort Myers***
Property ID: AKFOMYKistler
Address:
US-33908 Fort Myers
Bathroom:
Shower, Bathtub, Window, Bidet
Property description:
KP-International arbeitet exklusiv für Sie in Europa, Afrika, Asien und USA und steht Ihnen hier in Deutschland persönlich zur Verfügung. Über 2500 Immobilien, national wie international finden Sie auf unserer Homepage unter
http://www.kp-international.de - Herzlich Willkommen -

THE PARAMOUNT - CAVALLINO 8th floor penthouse model at Gulf Harbour. Unobstructed panoramic marina and river / intra-coastal views. Come and enjoy the spectacular lifestyle offered by living in the prestigious Gulf Harbour development. The PARAMOUNT offers a resort style private pool area with large heated spa area and expansive entertainment deck area. This home is offered fully furnished and must be viewed to fully appreciate the custo0m decorator upgrades

Der Kaufpreis ist in Dollar zu bezahlen. Dieser beträgt $ 2.950.000,00
Location:
Fort Myers mit seinem historischen Stadtkern folgt dem Caloosahatchee River viele Kilometer lang und breitet sich auch nach Osten aus. Die Stadt mit Geschichte wurde nach einem Colonel aus der Zeit des amerikanischen Bürgerkriegs benannt und seine lange Historie ist eng mit der Floridas verknüpft.

Heute ist Fort Myers eine geschäftige Metropole mit ökologischen, geschichtlichen und kulturellen Attraktionen sowie einem breiten Einkaufsspektrum - elegante Geschäfte, Antikläden, Boutiquen und Einkaufszentren. Gaststätten und das Nachtleben sorgen nach dem Sonnenuntergang für Vergnügen - und nicht vergessen: sehen Sie sich die eindrucksvolle Show des Sonnenuntergangs über dem Caloosahatchee an. -
Miscellaneous:
Bei dieser Liegenschaft fällt für den käufer keine KäuferCourtage an.
Commission Rate:
Wenn Sie mit KP-International Immobilien Hofheim einen Gewerbemiet- und/oder allgemeinen Kaufvertrag abschliessen, der auf die Tätigkeit von KP-International Immobilien Hofheim zurückzuführen ist, sind Sie als Gewerbemieter/ Allgemeinkäufer dazu verpflichtet die ortsübliche Courtage (Provision) an KP-International Immobilien Hofheim zu bezahlen. Die Provisions-, Makler- und/ oder Courtagesätze sind, je nach Immobilienart und -Land, unterschiedlich. Bitte lesen Sie sich daher die in den Textpassagen jeweilig angegebenen der Vermittlungs-, Makler- und/oder Nachweiscourtagen genau durch. Zur weiteren wichtigen Erläuterung: in Deutschland sind Wohnmietimmobilien für Wohnraummieter seit 01.06.2015 grundsätzlich Maklercourtagefrei.Im Falle also einer Wohnraumvermittlung fällt für den Mieter keine Cortage- oder Provisionszahlung an.
General business conditions:
Alle Angaben in diesem Exposé wurden sorgfältig und so vollständig wie möglich gemacht. Gleichwohl kann das Vorhandensein von Fehlern nicht ausgeschlossen werden. Die Angaben in diesem Exposé erfolgen daher ohne jede Gewähr. Maßgeblich sind die im Miet- und/oder Kaufvertrag geschlossenen Vereinbarungen. Soweit die Grundrissgrafiken, Maßangaben und Einrichtungen enthalten sind, wird auch für diese jegliche Haftung ausgeschlossen. Ebenso weisen wir darauf hin, dass die Grundrissgrafiken nicht immer maßstabsgetreu sind. Besichtigungen sind nur nach vorheriger Terminabsprache, mit Ihrem Ansprechpartner, möglich. Kaufverhandlungen sind ausschließlich über Ihren Ansprechpartner zu führen. Preisänderungen bleiben vorbehalten.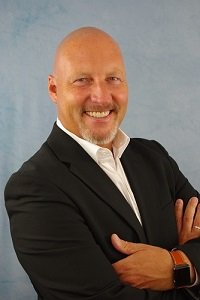 Back to the overview