Property 5 from 6

Next property

Previous property

Back to the overview
Cala d"Or: Traumhafte Villa mit Pool inmitten einer grünen Oase
Property ID: 1640
Address:
ES-07660 Cala d"Or
Islas Baleares
Commission Rate:
Keine Käuferprovision
Number of parking spaces:
3
Year of construction:
1980
Type of heating system:
Electric, Oil, Electricity
Property description:
Eine aussergewöhnliche Villa mit wundervollem Ambiente. Elegant im mediterranen Stil gebaut liegt diese Prachtvilla inmitten eines sehr gepflegten Grundstückes mit Garten.
Im Haupthaus befinden sich Wohnzimmer, Eßzimmer, Büro, eine voll ausgestattete Küche und 5 grosse Suiten mit jeweils Bad en-suite.
Das Gästehaus bietet ein Wohn-Eßzimmer, eine amerikanische Küche und 3 weitere Schlafzimmer, auch jeweils mit Bad en-suite. Zudem befinden sich dort 2 Personalzimmer.
Das Grundstück bietet verschiedene Sitzecken und gemütlich eingerichtete Plätze, die zum Verweilen verführen und von denen aus man das Spiel der Springbrunnen geniessen kann.
Fixtures and fittings:
Kabel Sat TV •

Ölzentralheizung, Klimaanlage warm/kalt, Kamin, Doppelverglasung, Gästetoilette, Hauswirtschaftsraum, Abstellraum, überdachte Terrassen, freie Terrassen, Dachterrasse, automatische Bewässerungsanlage, Sommerküche, verschiedene Springbrunnen, Pool 90m², BBQ-Bereich, 3 Autostellplätze innerhalb des Grundstückes, Alarmanlage, SAT/TV, automatische Tore
Location:
Die Villa liegt weniger als 50m vom Strand entfernt.
Cala D"Or, die weisse Stadt mit ihren größtenteils im ibizenkischem Baustil errichteten gepflegten Häusern ist die Perle der mallorquinischen Ostküste. Sie bietet neben mehreren bekannten Badebuchten einen Yachthafen der Spitzenklasse und eine erstklassige Infrastruktur mit Restaurants, Bars, Discotheken und Geschäften aller Art.
Miscellaneous:
Für Rückfragen stehen wir Ihnen jederzeit gerne zur Verfügung.

NEUESTE INFOs VIA FACEBOOK: https://www.facebook.com/pages/KP-International-Immobilienvermittlung-bewertung/127824810609053?ref=hl

WARUM IMMOBILIEN KAUFEN: www.kp-international.de/0__65_1_de_41/wissenswertes-warum-immobilien.html

SIE MÖCHTEN über NEUE ANGEBOTE INFORMIERT werden:
http://www.kp-international.de/de/newsletter_0__9_sp9_1.html

SIE SUCHEN IMMOBILIEN FÜR GOLFER:
http://www.golfervillen.de/de/index_0__1_sp1_1.html
Commission Rate:
Wenn Sie mit KP-International Immobilien Hofheim einen Gewerbemiet- und/oder allgemeinen Kaufvertrag abschliessen, der auf die Tätigkeit von KP-International Immobilien Hofheim zurückzuführen ist, sind Sie als Gewerbemieter/ Allgemeinkäufer dazu verpflichtet die ortsübliche Courtage (Provision) an KP-International Immobilien Hofheim zu bezahlen. Die Provisions-, Makler- und/ oder Courtagesätze sind, je nach Immobilienart und -Land, unterschiedlich. Bitte lesen Sie sich daher die in den Textpassagen jeweilig angegebenen der Vermittlungs-, Makler- und/oder Nachweiscourtagen genau durch. Zur weiteren wichtigen Erläuterung: in Deutschland sind Wohnmietimmobilien für Wohnraummieter seit 01.06.2015 grundsätzlich Maklercourtagefrei.Im Falle also einer Wohnraumvermittlung fällt für den Mieter keine Cortage- oder Provisionszahlung an.
General business conditions:
Alle Angaben in diesem Exposé wurden sorgfältig und so vollständig wie möglich gemacht. Gleichwohl kann das Vorhandensein von Fehlern nicht ausgeschlossen werden. Die Angaben in diesem Exposé erfolgen daher ohne jede Gewähr. Maßgeblich sind die im Miet- und/oder Kaufvertrag geschlossenen Vereinbarungen. Soweit die Grundrissgrafiken, Maßangaben und Einrichtungen enthalten sind, wird auch für diese jegliche Haftung ausgeschlossen. Ebenso weisen wir darauf hin, dass die Grundrissgrafiken nicht immer maßstabsgetreu sind. Besichtigungen sind nur nach vorheriger Terminabsprache, mit Ihrem Ansprechpartner, möglich. Kaufverhandlungen sind ausschließlich über Ihren Ansprechpartner zu führen. Preisänderungen bleiben vorbehalten.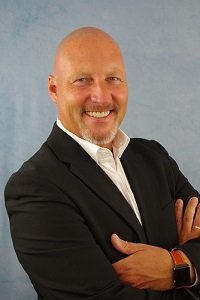 Back to the overview