Property 51 from 283

Next property

Previous property

Back to the overview
Javea: Großzügige Villa mit sehr guter Ausstattung
Property ID: CNS-2-4015
Address:
ES-03730 Javea
Alicante
Comunidad Valenciana
Suitable as holiday home:
yes
Number of parking spaces:
10
Year of construction:
1999
Type of heating system:
Pellet heating
Property description:
Diese Landhaus-Villa besticht durch die großzügigen Räumlichkeiten und das große Wohnraumangebot. Besonders hervorzuheben ist die aufwendige Technik mit einer Pelletheizung. Der Energiewert liegt deshalb in der Klasse C was für spanische Häuser eher ungewöhnlich ist. Das große Eckgrundstück bietet zahlreiche Nutzungsmöglichkeiten. Es handelt sich um eine werbewirksame Lage, die sich auch gewerblich nutzen lässt.
Fixtures and fittings:
Doppelwandiges Mauerwerk mit Isolierung, hochwertige Alu-Isolierglasfenster, Fliesenböden, Zentralheizung mit Pellets, el. Rollläden, Einbauküche, Untergeschoss ausbaufähig, Einbauschränke, el. Einfahrtstor, Wasserzisterne, etc.
Location:
Gut frequentierte Lage an der Verbindungsstrasse zwischen Jesus Pobre und Javea. Teilweise ist auch eine gewerbliche Nutzung denkbar.
Miscellaneous:
Zusätzliche Einnahmen durch eine Mobilfunkantenne von Vodafone auf dem Grundstück in Höhe von ca. 10.000 EUR im Jahr.
Commission Rate:
Wenn Sie mit KP-International Immobilien Hofheim einen Gewerbemiet- und/oder allgemeinen Kaufvertrag abschliessen, der auf die Tätigkeit von KP-International Immobilien Hofheim zurückzuführen ist, sind Sie als Gewerbemieter/ Allgemeinkäufer dazu verpflichtet die ortsübliche Courtage (Provision) an KP-International Immobilien Hofheim zu bezahlen. Die Provisions-, Makler- und/ oder Courtagesätze sind, je nach Immobilienart und -Land, unterschiedlich. Bitte lesen Sie sich daher die in den Textpassagen jeweilig angegebenen der Vermittlungs-, Makler- und/oder Nachweiscourtagen genau durch. Zur weiteren wichtigen Erläuterung: in Deutschland sind Wohnmietimmobilien für Wohnraummieter seit 01.06.2015 grundsätzlich Maklercourtagefrei.Im Falle also einer Wohnraumvermittlung fällt für den Mieter keine Cortage- oder Provisionszahlung an.
General business conditions:
Alle Angaben in diesem Exposé wurden sorgfältig und so vollständig wie möglich gemacht. Gleichwohl kann das Vorhandensein von Fehlern nicht ausgeschlossen werden. Die Angaben in diesem Exposé erfolgen daher ohne jede Gewähr. Maßgeblich sind die im Miet- und/oder Kaufvertrag geschlossenen Vereinbarungen. Soweit die Grundrissgrafiken, Maßangaben und Einrichtungen enthalten sind, wird auch für diese jegliche Haftung ausgeschlossen. Ebenso weisen wir darauf hin, dass die Grundrissgrafiken nicht immer maßstabsgetreu sind. Besichtigungen sind nur nach vorheriger Terminabsprache, mit Ihrem Ansprechpartner, möglich. Kaufverhandlungen sind ausschließlich über Ihren Ansprechpartner zu führen. Preisänderungen bleiben vorbehalten.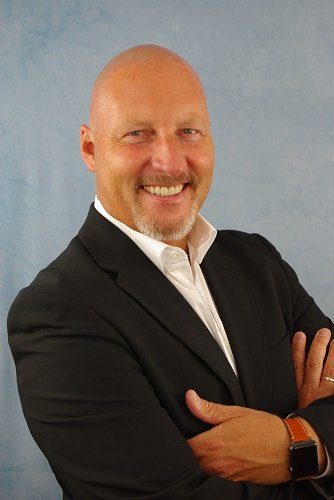 Back to the overview