Property 39 from 45

Next property

Previous property

Back to the overview
Englewood: ***FLORIDA: Bauland im Herzen von Englewood - direkt an der Küste***
Property ID: FLIN24-007123
Address:
US-34224 Englewood
Development:
Divisor-closed
May be developed from:
Built according to construction plan
Recommended use:
Boat moorings, Detached house, Garages, Garden, , Villa,
Surroundings:
Pharmacy, Shopping center, Shopping facilities, Elementary school, Close to the beach, High school, Residential area
Location:
Port Charlotte liegt ca. 50 Meilen südlich von Sarasota und ca. 25 Meilen nördlich von Fort Myers.

Der Peace River und Myakka River durchziehen Charlotte County.
Die Flüsse fließen durch Charlotte Harbor und von dort aus in den Golf von Mexiko. Hier kann man mit seinem Boot herrliche Ausflüge unternehmen.

Rund um Port Charlotte herrscht eine wundervolle und tropische Natur. Auch das kristallklare Meer bietet Erholung pur.

Aber nicht nur für Entspannung wird hier gesorgt, auch Sportbegeisterte kommen hier voll auf Ihre Kosten.
Denn in der nähren Umgebung von Port Charlotte kann man nicht nur Wasserski fahren, Sportfischen, Tauschen oder Schnorcheln. Auch Motorboot fahren, Segeln, sowie Golfen und Tennis spielen ist hier ein absolutes Highlight.

Durch die zentrale Lage, kann man die herrlichen Sandstrände und auch den Everglade National Park in nur wenigen Minuten erreichen.
Da es auch geographisch sehr günstig gelegen ist, ist Port Charlotte der ideale Ausgangspunkt für unvergessliche Ausflüge.
Man kann die schönsten Sehenswürdigkeiten von Florida besuchen: Disney-World, MGM-Studios, Universal Studios, Cape Canaveral, Miami, Key West und noch viele mehr...

Auch zahlreiche Geschäfte und Warenhäuser laden hier zum Shoppen ein.
Ein wundervoller Ort ist Beispielweise das bekannte Port Charlotte Town Center.

Miscellaneous:
Für Rückfragen stehen wir Ihnen jederzeit gerne zur Verfügung.

KPI-VIDEO zum WIDERRUFSRECHT: http://youtu.be/Du2zBfxmPgA
KPI-VIDEO Warum Immobilienmakler: http://youtu.be/ydj9p5IPO2w
KPI-VIDEO Warum mit KPI-Immobilien arbeiten: http://youtu.be/1Q4CvaVmTso
KPI-VIDEO Warum an KPI-Immobilien einen Alleinauftrag vergeben: http://youtu.be/Fk9_lTQnrfc
KPI-VIDEO WarumVorsorge mit System? http://youtu.be/qNI1dnGnvK4

VORSORGE treffen und STEUERN SPAREN! http://www.systemimmo.de/?SI12595
KUNDENSTIMMEN über KPI-Immobilien: http://www.makler-empfehlung.de/immobilienmakler/6335#empfehlungen
NEUESTE INFOs VIA FACEBOOK - https://www.facebook.com/pages/KP-International-Immobilienvermittlung-bewertung/127824810609053?ref=hl

WIDERRUFSRECHT:
Ihr Widerrufsrecht ist in §355 des Bürgerlichen Gesetzbuchs (BGB) geregelt) und schützt Sie als Verbraucher vor vertraglichen Bindungen. Sie, als Verbraucher, haben das Recht, sich unter bestimmten Voraussetzungen von einem bereits geschlossenen Vertrag innerhalb gesetzlicher Fristen durch Erklärung des Widerrufs zu lösen.
Nähere Informationen erhalten Sie auch unter: http://youtu.be/ZVE2x3H4n1k (Aufklärungsvideo zum Widerrufsrecht)

HAFTUNG:
Die von KP-International Immobilien weitergegebenen Informationen über Immobilien, Unterlagen, Pläne wurden
vom jeweiligen Eigentümer ausgehändigt. KP-International Immobilien übernimmt hierbei keinerlei Haftung.

GELDWÄSCHE:
Seit 01.01.2013 sind Immobilienmaklerunternehmen nach den §§ 1, 2 Abs. 1 Nr. 10,4 Abs. 3 Geldwäschegesetzt (GwG) dazu verpflichtet, vor Begründung einer Geschäftsbeziehung die Identität des Vertragspartners festzustellen und zu prüfen.
Hierzu ist es erforderlich, das KP-International Immobilien die relevanten Daten Ihres Personalausweises festhält und die Kopien bzw. Unterlagen für fünf Jahre aufbewahrt. Fordern Sie bitte das Informationsblatt zum GWG bei uns an.
Commission Rate:
Wenn Sie mit KP-International Immobilien Hofheim einen Gewerbemiet- und/oder allgemeinen Kaufvertrag abschliessen, der auf die Tätigkeit von KP-International Immobilien Hofheim zurückzuführen ist, sind Sie als Gewerbemieter/ Allgemeinkäufer dazu verpflichtet die ortsübliche Courtage (Provision) an KP-International Immobilien Hofheim zu bezahlen. Die Provisions-, Makler- und/ oder Courtagesätze sind, je nach Immobilienart und -Land, unterschiedlich. Bitte lesen Sie sich daher die in den Textpassagen jeweilig angegebenen der Vermittlungs-, Makler- und/oder Nachweiscourtagen genau durch. Zur weiteren wichtigen Erläuterung: in Deutschland sind Wohnmietimmobilien für Wohnraummieter seit 01.06.2015 grundsätzlich Maklercourtagefrei.Im Falle also einer Wohnraumvermittlung fällt für den Mieter keine Cortage- oder Provisionszahlung an.
General business conditions:
Alle Angaben in diesem Exposé wurden sorgfältig und so vollständig wie möglich gemacht. Gleichwohl kann das Vorhandensein von Fehlern nicht ausgeschlossen werden. Die Angaben in diesem Exposé erfolgen daher ohne jede Gewähr. Maßgeblich sind die im Miet- und/oder Kaufvertrag geschlossenen Vereinbarungen. Soweit die Grundrissgrafiken, Maßangaben und Einrichtungen enthalten sind, wird auch für diese jegliche Haftung ausgeschlossen. Ebenso weisen wir darauf hin, dass die Grundrissgrafiken nicht immer maßstabsgetreu sind. Besichtigungen sind nur nach vorheriger Terminabsprache, mit Ihrem Ansprechpartner, möglich. Kaufverhandlungen sind ausschließlich über Ihren Ansprechpartner zu führen. Preisänderungen bleiben vorbehalten.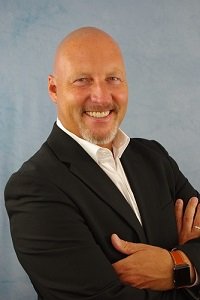 Back to the overview